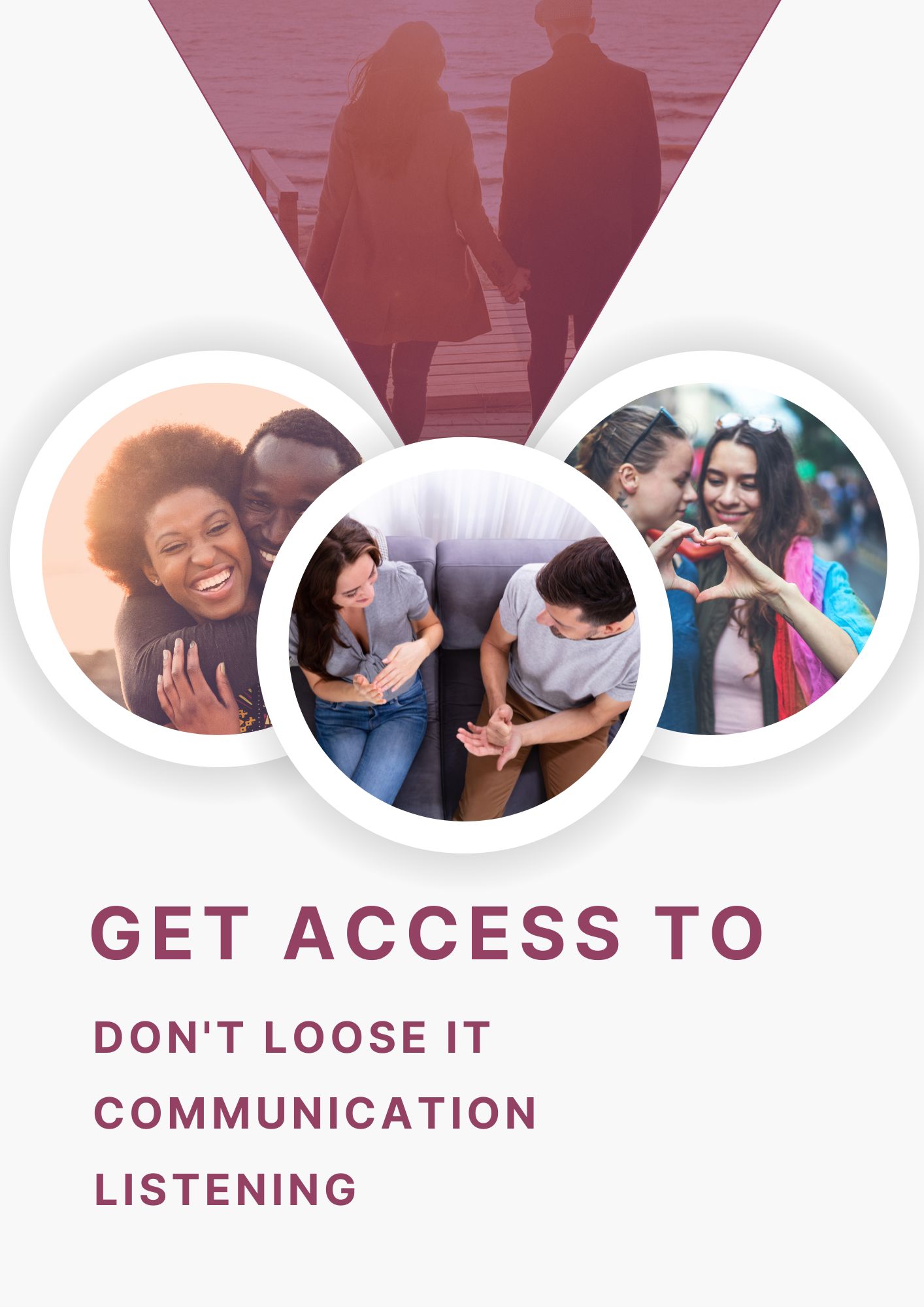 Signup Now and Get Instant Access!
"Communication is a fuel that keeps the fire in your relationship burning, without it your relationship goes cold"
No Relationship Is Perfect…
The Real Problems Start When You Can't See Beyond The Imperfections.
Couples Speak coaching is for you if…
You feel

discouraged, frustrated, or even hopeless

when trying to communicate with your partner

You're

stuck in a pattern of conflict

and

 communication isn't working

for you

One person

tends to shut down

, while the other keeps trying to fix things

The

fighting is taking a toll

on your relationship and you

need help to restore the love and connection

you once had

It seems like no matter how hard you try, you just

can't  get on the same page

Unsure of how to

talk on difficult topics without sparking an argument or defensive response.

You have the

same fights over and over again

, and making decisions together seems impossible.
The good news is, it doesn't have to be this way. With the right support and tools, you can break free from these patterns and build a stronger, more intimate relationship with your partner.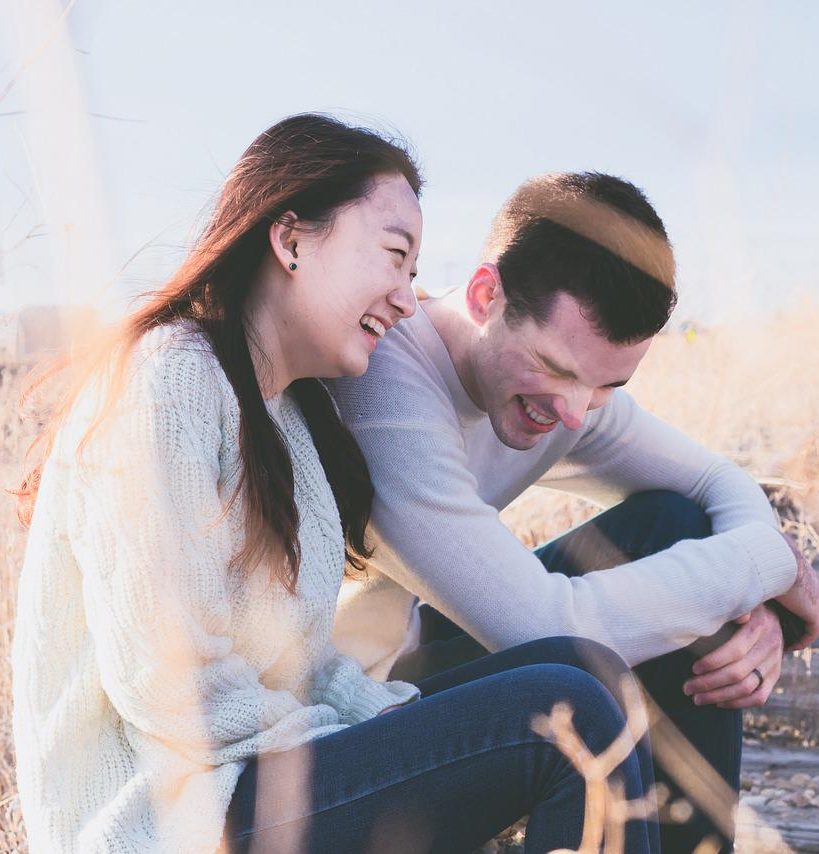 Why Couples Speak Coaching?
At Couples Speak we understand that navigating communication challenges in relationships can be incredibly challenging, and it can often feel like you're stuck in a cycle of miscommunication and misunderstandings. 
We focus on understanding the dynamics between you and your partner and providing you with the tools and strategies to break through the barriers that are preventing you from connecting.
That's why our approach is centered around helping you communicate effectively, even when emotions are running high. 
So if you're ready to break out of old patterns and truly connect with your partner, it's time to try something different – something that really works.
Coaching coaching is different than couples therapy
Coaching is the path forward if you're looking for a transformational experience that helps you move quickly through current issues. It focuses on action and goal setting to promote positive change rather than exploring in-depth past experiences or addressing mental illness or trauma, which can be time-consuming. With a breakthrough session and coaching, you get access to resources to feel empowered and confident as soon as possible.
Transform Your Relationship with Our Coaching Program: Here's What You'll Get Inside
Unlock your potential:

Discover the power within you with our personalized and contextual advice, transformative tools, and daily quizzes

Unleash your creativity and grow intimacy:

Break free from limiting beliefs and ignite your imagination to enhance your relationships with fun exercises 

Connect deeply:

Build lasting bonds with your partner through effective communication, understanding, and empathy.

Overcome obstacles:

Face challenges head-on and learn how to overcome them together as a team while tracking and improving your progress
Nurture your love: Cultivate a love that lasts with proven strategies, practical advice, and daily inspiration.
Your Win is Our Win…
At our core, we strive to provide support to those who find themselves trapped in the exhausting pattern of fighting, emotional withdrawal, and shutting down. 
Our ultimate goal is to empower individuals to break free from this cycle and create a fulfilling and harmonious partnership, filled with love and joy.
So if you're ready to say goodbye to arguments, criticism, and disconnection, and hello to deeper intimacy and understanding, then we invite you to take the first step and reach out to us today. 
Let us help you create the loving, fulfilling relationship that you deserve with our coaching program.
Here's How It Works:
Step 1: Take the First Step towards a Happy and Healthy Relationship
Book your breakthrough session now to discover what's sabotaging your relationship and experience the change you've been longing for – guaranteed! Schedule your discounted Breakthrough session now. I only work with 8 coaching couples at any given time, so schedule a Breakthrough Session for only $150 while slots are open.
Step 2: Redefine Success for Your Relationship
During our session, we'll work together to establish a new definition of success for your relationship. You'll gain valuable insights and an understanding of the steps you need to take to transform your relationship into one filled with joy and happiness.
Step 3: Take Control of Your Relationship's Future
During our breakthrough session, we'll work together to create a personalized plan of action that puts you in control of your relationship's future. By the end of the session, you'll have the clarity and confidence to take the necessary steps to transform your relationship into one filled with joy and happiness.
Ready to unlock the secrets to a successful relationship? Don't wait any longer to experience the relationship you deserve.
What can I expect?
We aim to help you and your partner build a deeper connection and understanding of each other. You can expect to be heard, valued, and appreciated, and to learn how to express and communicate yourself in a way that your partner can understand. We will work with you to establish a common language and help you make decisions that benefit both of you by working together to address concerns and move toward shared goals. 
Do you accept insurance?
We understand the importance of feeling financially secure while investing in your happiness. However, it's important to note that while insurance coverage for couples therapy varies, it's typically not covered. 
But don't let that discourage you! We're here to support you and can provide a superbill to help with reimbursement from your insurance provider. Let's work together to create a happier, more fulfilling relationship, without the added stress of worrying about insurance coverage.
Is There a Guarantee?
You bet! We believe in the power of our approach and we're confident that you'll see results. In fact, after our free phone consultation, we offer a satisfaction guarantee.
During the first hour of your session, we'll check in with you to make sure you're comfortable and seeing the value in the direction we're headed. If for any reason you decide it's not the right fit or you're not seeing the progress you want, we'll end the session right there and you won't pay a dime.
We stand behind our promise with no catch or fine print. It's that simple.